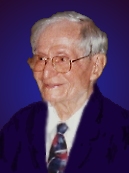 Celso Torres
Para versión en Español oprima AQUI
Celso Torres was born in Cabo Rojo, Puerto Rico in August 8, 1902. He began his musical studies in his hometown under the direction of Prof. Herminio Brau, who taught him music reading, theory, French horn and bombardino. In 1918 he enrolled in the University of Virginia where he got a Bachelors degree in Art with a concentration in music. He became a member of several local orchestras, local and army bands, playing the alto saxophone, clarinet and piano.
He continued post graduate studies and back in Puerto Rico he took additional piano lessons with Don Jesús María Sanromá, of international fame. He also studied choral direction under Dr. Bartolomé Bover.
He began teaching piano and in 1935 organized a very successful dance band. In 1945 he was recruited to organize the ROTC Band at the Mayagüez Campus of the University of Puerto Rico, which he conducted until his retirement in 1977. He was known as "Excelso Don Celso".
His name is tightly linked to the Puerto Rican Danza, being also called "El Caballero de la Danza" (the Gentleman of the Danza), for his particular and unique style in playing it. Several of his compositions have been awarded prizes at the contests sponsored by the Institute of Puerto Rican Culture and the Círculo de Recreo de San Germán, which inducted him into the Hall of Fame in 1994.
He was an avid traveler and during his trips he never missed an opportunity to play our danzas, in concert halls or in the lobby of the hotel where he stayed. Don Celso is Puerto Rican Danza, and that's why he was justly called the Gentleman of the Danza.
He passed away on June 28, 2001.

Recordings
Some of Don Celso's danzas are available in a recording sold by the Círculo de Recreo de San Germán. You can get them by clicking on the CD

* * * * *